Commercial Top Mount Pumpers
MORE WAYS TO HELP YOU ANSWER THE CALL
Choosing a pumper that aligns with your department's needs and budget is where the DPC Emergency Equipment Team can help meet your requirements. Custom-engineered pumpers built on commercial chassis are a great option for many rural and metro departments. Each configuration features our exclusive body structure and mounting system offering a durable framework that delivers more compartment space, a lower center of gravity, ergonomic controls and increased serviceability.
We will design and build your apparatus to exceed expectations to handle both the department and community challenges for years from now. Our commercial pumper series provides industry-setting performance while meeting your department budgetary goals; Spartan offers more ways to help you answer the call.
Also available on commercial chassis
Built on Freightliner, Kenworth, Navistar, and Peterbilt
Available as a traditional or rescue pumper body designs
500 to 1,500 gal tank capacity as standard with larger options available
Waterous, Darley, or Hale Pump options
Spartan's 1-touch CAFS and other foam systems available
Wide variety of compartment configurations
Two or four door options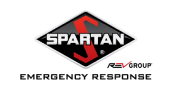 DPC Emergency Equipment
Company Mission
DPC Emergency Equipment Company Mission To assist firefighters in protecting lives and property by providing the best "One-Stop-Shop" in Delaware and Maryland for complete emergency vehicle sales, certified service, and custom fabrication. It is our vision that all fire and emergency apparatus owned and operated in Delaware and Maryland will meet NFPA, ISO, and DOT recommendations and requirements.
Our dedicated sales team, our parts department and our service department are here to assist in any way. Get in contact with us today so we can answer any questions you might have! We look forward to talking with you.
We offer an amazing work atmosphere. We are always seeking out great talent to add to our team in many different areas. Do you have what it takes to become a part of the DPC Emergency Equipment team? View current jobs & apply.
Subscribe to our mailing list
We work alongside CLP (Community Leasing Partners) to help anyone who wants a new fire truck, ambulance, or specialized emergency vehicle. Click the link below to get more information. As always we can assist in the process as well. Contact us at any time. We look forward to working with you!
7:00AM to 4:00PM / Parts Delivery 8:00AM to 3:00PM
We are affiliated with the following:


Like us to see updates on new orders and deliveries!