INTELLIGENT PUMP SOLUTIONS
Spartan has developed proprietary solutions for those departments demanding multi-functional pumpers. Through a combination of unequaled industry knowledge of packaging, pump design, power take-off, and water flow we have developed a pumper lineup that meets or surpasses anything available today.
The Intelligent Pump Solution (or IPS) combines the functions of a pumper and a rescue. It offers cutting-edge carrying capacity, pump operation safety, maneuverability in tight spaces, and apparatus versatility. The pump is located directly behind the cab through a compact design.
Darley, Hale, or Waterous pump options
500 to 1,500 US gallon tank capacity
Stainless steel or aluminum body construction
Vibra-Torq body mounting system
Compartment depths (12.5" or 25.5" Upper/25.5" lower)
Same high capacity as a traditional pump, but takes up far less space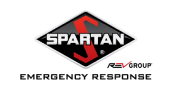 Water Tank Capacity
500 to 1500 gal
Pump Options
Darley, Hale or Waterous
DPC Emergency Equipment
Company Mission
DPC Emergency Equipment Company Mission To assist firefighters in protecting lives and property by providing the best "One-Stop-Shop" in Delaware and Maryland for complete emergency vehicle sales, certified service, and custom fabrication. It is our vision that all fire and emergency apparatus owned and operated in Delaware and Maryland will meet NFPA, ISO, and DOT recommendations and requirements.
Our dedicated sales team, our parts department and our service department are here to assist in any way. Get in contact with us today so we can answer any questions you might have! We look forward to talking with you.
We offer an amazing work atmosphere. We are always seeking out great talent to add to our team in many different areas. Do you have what it takes to become a part of the DPC Emergency Equipment team? View current jobs & apply.
Subscribe to our mailing list
We work alongside CLP (Community Leasing Partners) to help anyone who wants a new fire truck, ambulance, or specialized emergency vehicle. Click the link below to get more information. As always we can assist in the process as well. Contact us at any time. We look forward to working with you!
7:00AM to 4:00PM / Parts Delivery 8:00AM to 3:00PM
We are affiliated with the following:


Like us to see updates on new orders and deliveries!