PREPARED FOR UNIQUE AND EXTREME CHALLENGING SCENES AND SITUATIONS
In some regions, it's almost always wildland season, and our Type 3 or 4 pumper line is prepared for the unique and extreme challenges of wildland firefighting. Available on either 4×2 or 4×4 commercial chassis, these wildland trucks are built using the same, high-strength corrosion-resistant materials and cutting edge engineering as other Spartan products including a unique body mount style that allows independent flexing of the body, subframe, and chassis for superior performance and a long service life.
We know all the in's and out's that make a Type 3 or 4 ready for wildlands: auxiliary pumps with in-cab controls, booster reels, bumper turrets, ground sweeps, and more. So whether you're customizing to the max or working to hit a tough budget, we can configure a Type III that's ideal for you.
This is clearly the most versatile wildland fire engine on the market. We took the best the industry has to offer and made it better to create this mini-monster, equipped to handle even the harshest terrains. It features a 750 gpm two-stage pump, seating for five, and our world class multiplexed electrical system, delivering unmatched firefighting efficiency.
Commercial chassis
High strength aluminum body
750 GPM two-stage pump
500 or 750 US gallon tank capacity
Pump and roll capable with foam
Side or rear mount pump configurations
Available in 2 and 4-wheel drive configurations
Roll-up or hinged doors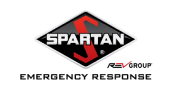 Water Tank Capacity
up to 750 gal
Pump Locations
Side or Rear Mount
DPC Emergency Equipment
Company Mission
DPC Emergency Equipment Company Mission To assist firefighters in protecting lives and property by providing the best "One-Stop-Shop" in Delaware and Maryland for complete emergency vehicle sales, certified service, and custom fabrication. It is our vision that all fire and emergency apparatus owned and operated in Delaware and Maryland will meet NFPA, ISO, and DOT recommendations and requirements.
Our dedicated sales team, our parts department and our service department are here to assist in any way. Get in contact with us today so we can answer any questions you might have! We look forward to talking with you.
We offer an amazing work atmosphere. We are always seeking out great talent to add to our team in many different areas. Do you have what it takes to become a part of the DPC Emergency Equipment team? View current jobs & apply.
Subscribe to our mailing list
We work alongside CLP (Community Leasing Partners) to help anyone who wants a new fire truck, ambulance, or specialized emergency vehicle. Click the link below to get more information. As always we can assist in the process as well. Contact us at any time. We look forward to working with you!
7:00AM to 4:00PM / Parts Delivery 8:00AM to 3:00PM
We are affiliated with the following:


Like us to see updates on new orders and deliveries!