CUSTOM DESIGNED TO MEET YOUR NEEDS
Our Tankers are custom designed to carry and deliver the maximum amount of water to the scene without the need of a large crew to accomplish the job. Easy-to-operate with the department's requirements in mind, our tankers are available with or without a pump and engineered internal baffling to contribute to the smooth ride and superior handling.
Haul 1,250 to 4,000 gallons of water and chose from multiple body options for large compartmentalization on both sides to store hose lines and other necessary components and tools. Our Tankers are engineered for a wide variety of applications and demanding applications ranging from suburban to rural, from wildland to urban-interface operational needs.
When your application needs a large amount of water, contact your local Spartan Dealer to get your truck on order.
Custom or commercial chassis
Full-depth compartments available
Hinged or roll-up doors
Hale, Darley, or Waterous Pump
Adjustable and slide-out trays
Custom, flexible storage solutions
Superior dump and fill performance
Optional 3-way dump system to ensure use of all water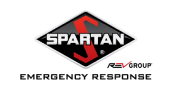 Tank Capacity
1250 to 4000 US gal
Pump Options
Front, Top, Side, Underbody
DPC Emergency Equipment
Company Mission
DPC Emergency Equipment Company Mission To assist firefighters in protecting lives and property by providing the best "One-Stop-Shop" in Delaware and Maryland for complete emergency vehicle sales, certified service, and custom fabrication. It is our vision that all fire and emergency apparatus owned and operated in Delaware and Maryland will meet NFPA, ISO, and DOT recommendations and requirements.
Our dedicated sales team, our parts department and our service department are here to assist in any way. Get in contact with us today so we can answer any questions you might have! We look forward to talking with you.
We offer an amazing work atmosphere. We are always seeking out great talent to add to our team in many different areas. Do you have what it takes to become a part of the DPC Emergency Equipment team? View current jobs & apply.
Subscribe to our mailing list
We work alongside CLP (Community Leasing Partners) to help anyone who wants a new fire truck, ambulance, or specialized emergency vehicle. Click the link below to get more information. As always we can assist in the process as well. Contact us at any time. We look forward to working with you!
7:00AM to 4:00PM / Parts Delivery 8:00AM to 3:00PM
We are affiliated with the following:


Like us to see updates on new orders and deliveries!