Pikesville Volunteer Fire Department / Heavy Rescue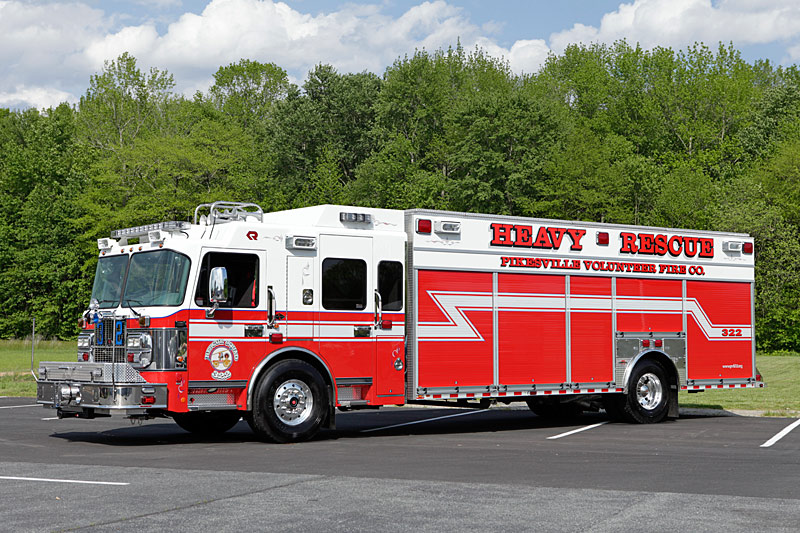 Client Name: Pikesville Volunteer Fire Department
State:
Chasis: Spartan Gladiator ELFD 10" raised roof
Vehicle Type: Rescues
Manufacturer: Rosenbauer
Year: 2010
Sales Person: Mike Heston
Spartan Chassis severe-duty cab interior, (3) storage compartment in crew cab area, Firecom 3010 vehicle intercom system, Nathan P5 locomotive horns on cab roof, Ramsey 20,000 lb. hydraulic winch on rear of body, Ramsey 9,000 lb. portable winch w/receivers on front and each side, Weldon V-MUX multiplexed electrical system w/dual Vista displays, (3) camera system - rear of body, driver and officer's side front cab corners feeding to both Vista displays, Respond Ready Storage System in Compartment L5, multiple 120V and 220V receptacles, (2) Hannay air reels, (2) Hannay electrical reels, (4) Hannay hydraulic reels, multiple shelves and trays, custom tool and equipment mounting by DPC Emergency Equipment.
Interested?
Click the button below to learn more
DPC Emergency Equipment
Company Mission
DPC Emergency Equipment Company Mission To assist firefighters in protecting lives and property by providing the best "One-Stop-Shop" in Delaware and Maryland for complete emergency vehicle sales, certified service, and custom fabrication. It is our vision that all fire and emergency apparatus owned and operated in Delaware and Maryland will meet NFPA, ISO, and DOT recommendations and requirements.
Our dedicated sales team, our parts department and our service department are here to assist in any way. Get in contact with us today so we can answer any questions you might have! We look forward to talking with you.
We offer an amazing work atmosphere. We are always seeking out great talent to add to our team in many different areas. Do you have what it takes to become a part of the DPC Emergency Equipment team? View current jobs & apply.
Subscribe to our mailing list
We work alongside CLP (Community Leasing Partners) to help anyone who wants a new fire truck, ambulance, or specialized emergency vehicle. Click the link below to get more information. As always we can assist in the process as well. Contact us at any time. We look forward to working with you!
7:00AM to 4:00PM / Parts Delivery 8:00AM to 3:00PM
We are affiliated with the following:


Like us to see updates on new orders and deliveries!