BUILT TO A HIGHER STANDARD.
Built with the most powerful engine in our line-up, the Gladiator® is built from the ground up to offer unmatched safety, strength and performance. The spacious cab interior of the Spartan Gladiator® provides maximum room for crew members, equipment and storage.
Flat floors, low step heights, and taller, wider cab doors allow firefighters to get in and out quickly at the scene. The Spartan raised roof extends over the driver and officer, making it easier to maneuver within the cab. We've even optimized the engine tunnel to increase leg and hip room for the front seats, while giving more floor space to the rear crew.
99" wide aluminum cab
Advanced Protection System® for unmatched safety
8-position air bag, innovative seat belts, and flat floors, to name a few
42˚- 53˚ cramp angle
IFS or spring front suspension
Seats up to 10
400-600 hp engine options
270 - 430 amp alternator
Flat, 5", 10", 20", or 24" roof height options
Available in LTD, SMFD, MFD, EMFD, LFD, and ELFD cab styles
Galvanized frame rails (standard)
Powder coated frame rails (optional)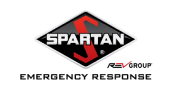 DPC Emergency Equipment
Company Mission
DPC Emergency Equipment Company Mission To assist firefighters in protecting lives and property by providing the best "One-Stop-Shop" in Delaware and Maryland for complete emergency vehicle sales, certified service, and custom fabrication. It is our vision that all fire and emergency apparatus owned and operated in Delaware and Maryland will meet NFPA, ISO, and DOT recommendations and requirements.
Our dedicated sales team, our parts department and our service department are here to assist in any way. Get in contact with us today so we can answer any questions you might have! We look forward to talking with you.
We offer an amazing work atmosphere. We are always seeking out great talent to add to our team in many different areas. Do you have what it takes to become a part of the DPC Emergency Equipment team? View current jobs & apply.
Subscribe to our mailing list
We work alongside CLP (Community Leasing Partners) to help anyone who wants a new fire truck, ambulance, or specialized emergency vehicle. Click the link below to get more information. As always we can assist in the process as well. Contact us at any time. We look forward to working with you!
7:00AM to 4:00PM / Parts Delivery 8:00AM to 3:00PM
We are affiliated with the following:


Like us to see updates on new orders and deliveries!