MAXIMUM PERFORMANCE IN COMPACT PACKAGE
The Ladder Tower 93′ Mid Mount Platform provides an advantage from every angle. The payload capacity will strike you as major, at 1,000 lbs. dry and 500 lbs. wet at full extension while flowing up to 2,000 gpm.
A short 235″ wheelbase with cramp angles up to 53°combined with an 18′ front and 16′ rear stabilizer spread allow for superior maneuverability and set-up capabilities in urban environments.
Together, these features make this one of the most maneuverable mid mount platforms in the industry today with an ability to get you there and get you set up with near-unit platform access. It's ideal for aerial rescue and firefighting in urban areas with narrow streets, alleys and access areas.
Available in quint or traditional truck style
1000 lbs. dry / 500 lbs. wet tip-load unrestricted
Up to 2000 GPM waterway flow
2 front bumper swing down stabilizers provide additional stability for full 360 operations
4 H-style stabilizers
No front overhang eliminates any infringement on visibility from the cab
Low travel height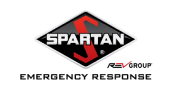 Angle of Elevation
-10° to 78°
Stabilizer Spread
18′ F / 16′ R
Tip Load
1000 lbs. dry / 500 lbs. wet
DPC Emergency Equipment
Company Mission
DPC Emergency Equipment Company Mission To assist firefighters in protecting lives and property by providing the best "One-Stop-Shop" in Delaware and Maryland for complete emergency vehicle sales, certified service, and custom fabrication. It is our vision that all fire and emergency apparatus owned and operated in Delaware and Maryland will meet NFPA, ISO, and DOT recommendations and requirements.
Our dedicated sales team, our parts department and our service department are here to assist in any way. Get in contact with us today so we can answer any questions you might have! We look forward to talking with you.
We offer an amazing work atmosphere. We are always seeking out great talent to add to our team in many different areas. Do you have what it takes to become a part of the DPC Emergency Equipment team? View current jobs & apply.
Subscribe to our mailing list
We work alongside CLP (Community Leasing Partners) to help anyone who wants a new fire truck, ambulance, or specialized emergency vehicle. Click the link below to get more information. As always we can assist in the process as well. Contact us at any time. We look forward to working with you!
7:00AM to 4:00PM / Parts Delivery 8:00AM to 3:00PM
We are affiliated with the following:


Like us to see updates on new orders and deliveries!